At Ramah Day Camp, there's something for everyone. Our wide variety of programming ensures that every camper's talents and interests are addressed. We provide a well-rounded day camp experience so that campers can make new discoveries about themselves and the world around them.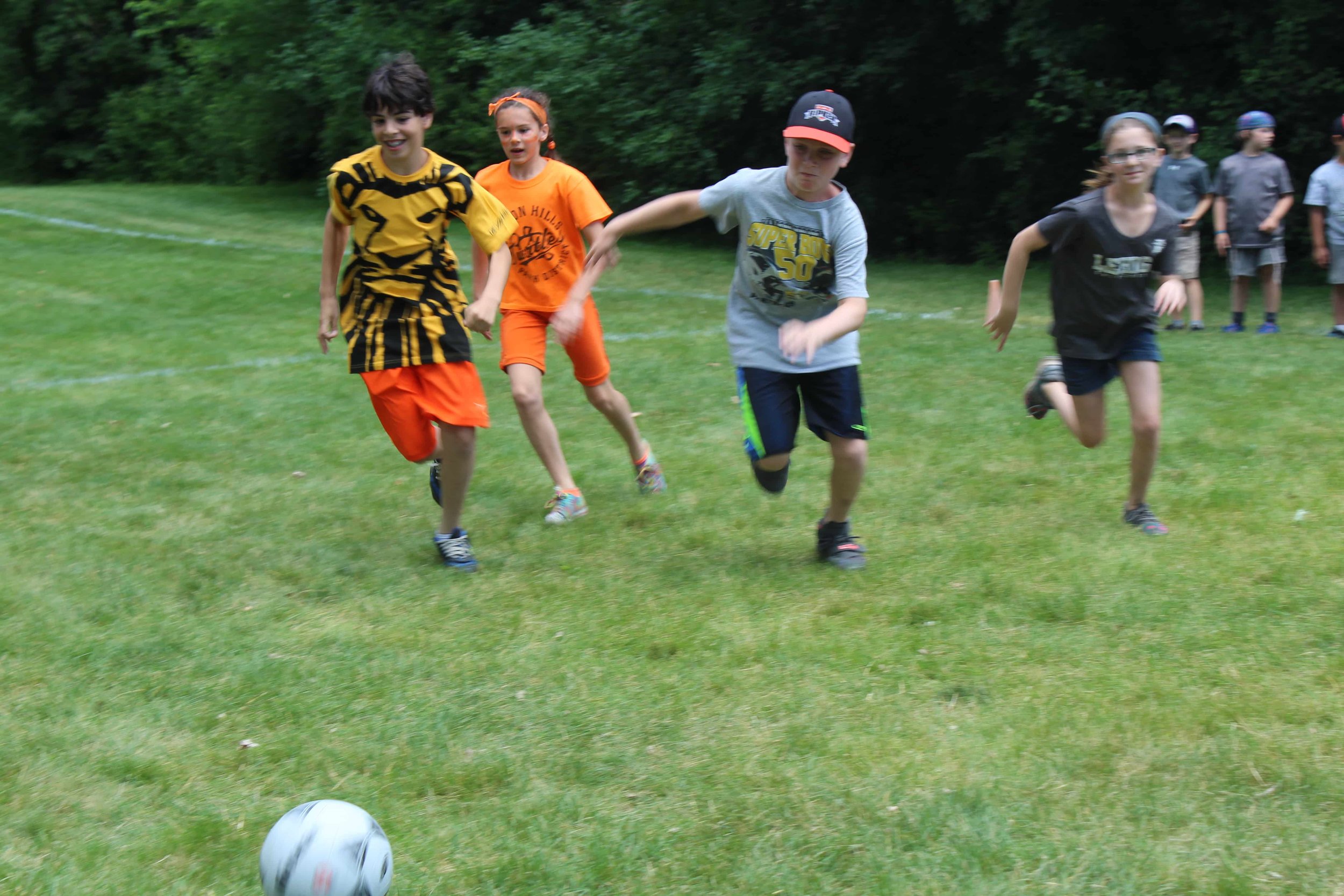 Baseball, basketball, tennis, lacrosse, cricket, pillow polo baseball, nukem, gaga and floor hockey are just some of the fun sports and games we play. Campers practice good sportsmanship, encourage each other to do their best, and build confidence.
Campers receive Red Cross swimming instruction from our fabulous lifeguard certified swim staff. Our two heated outdoor pools are surrounded by a high fence and range in depth from 2 feet to 9 feet in one pool and from 3 feet to 5.6 feet in the other pool. Campers have free swim each afternoon. Towels are provided and swimsuits are dried between swims.
Each week your child's kevutzah (group) will hone their skills in group decision-making, compromise, and working together while they work as a team to chop, spread, mix and pour, creating a delicious lunch. Campers experience a variety of food choices each week, and enjoy the wooded outdoor eating experience.
Dancing is one of the many fun ways our campers connect to Israel and express their Jewish identities. Every morning, line dances can be seen and heard as the buses unload. In addition to each individual group having time to learn age-appropriate dances, one of the highlights of the week is kikar (field) dancing at the end of hachanah l'Shabbat (Shabbat preparation). Imagine 200 campers and staff all dancing together at the same time!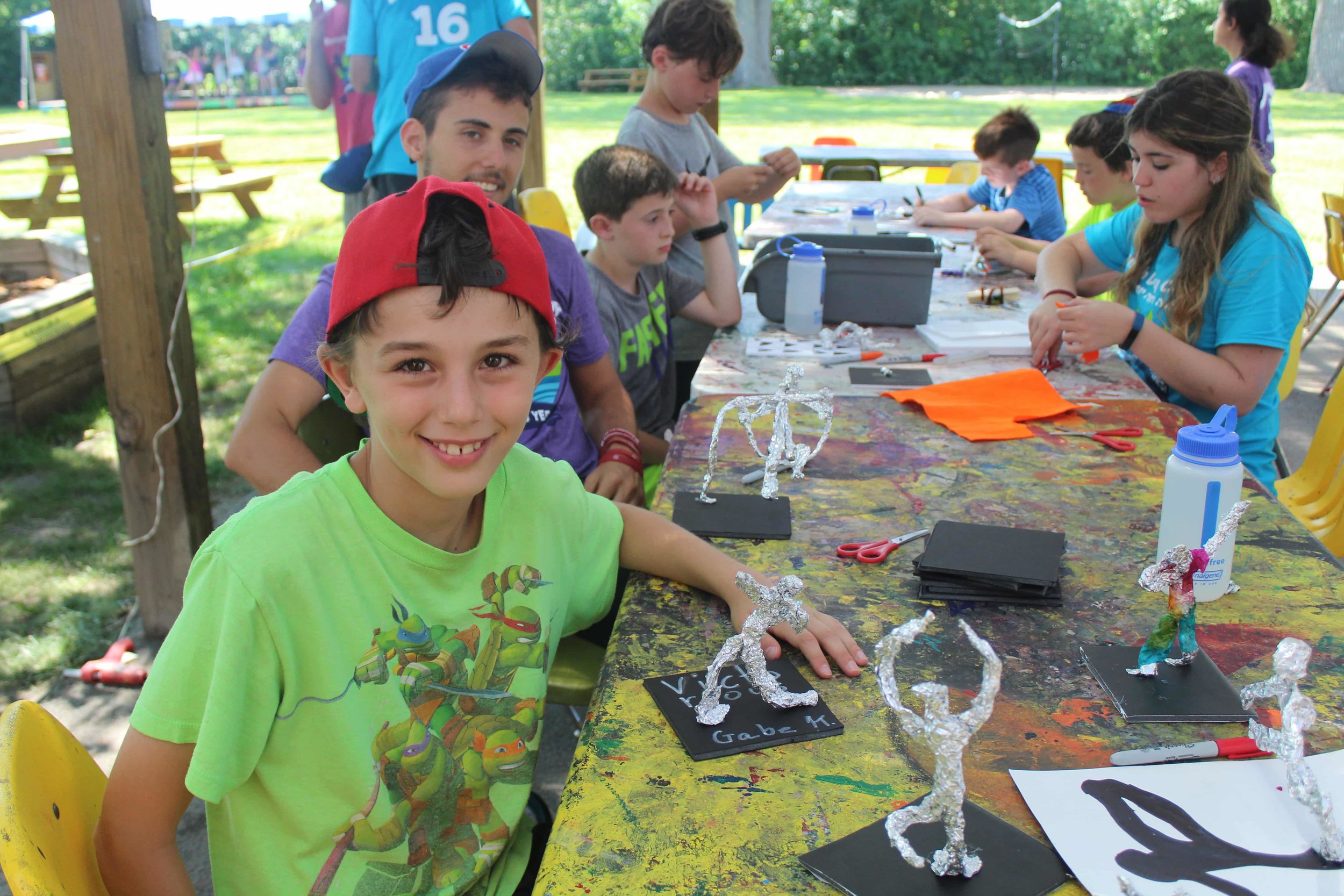 Campers experiment with a wide variety of media and learn new art skills, such as print making, weaving, and creating reliefs. In addition, we have a history of extraordinary all-camp art projects. Jewish-themed art projects also enhance the overall Judaic content of our camp.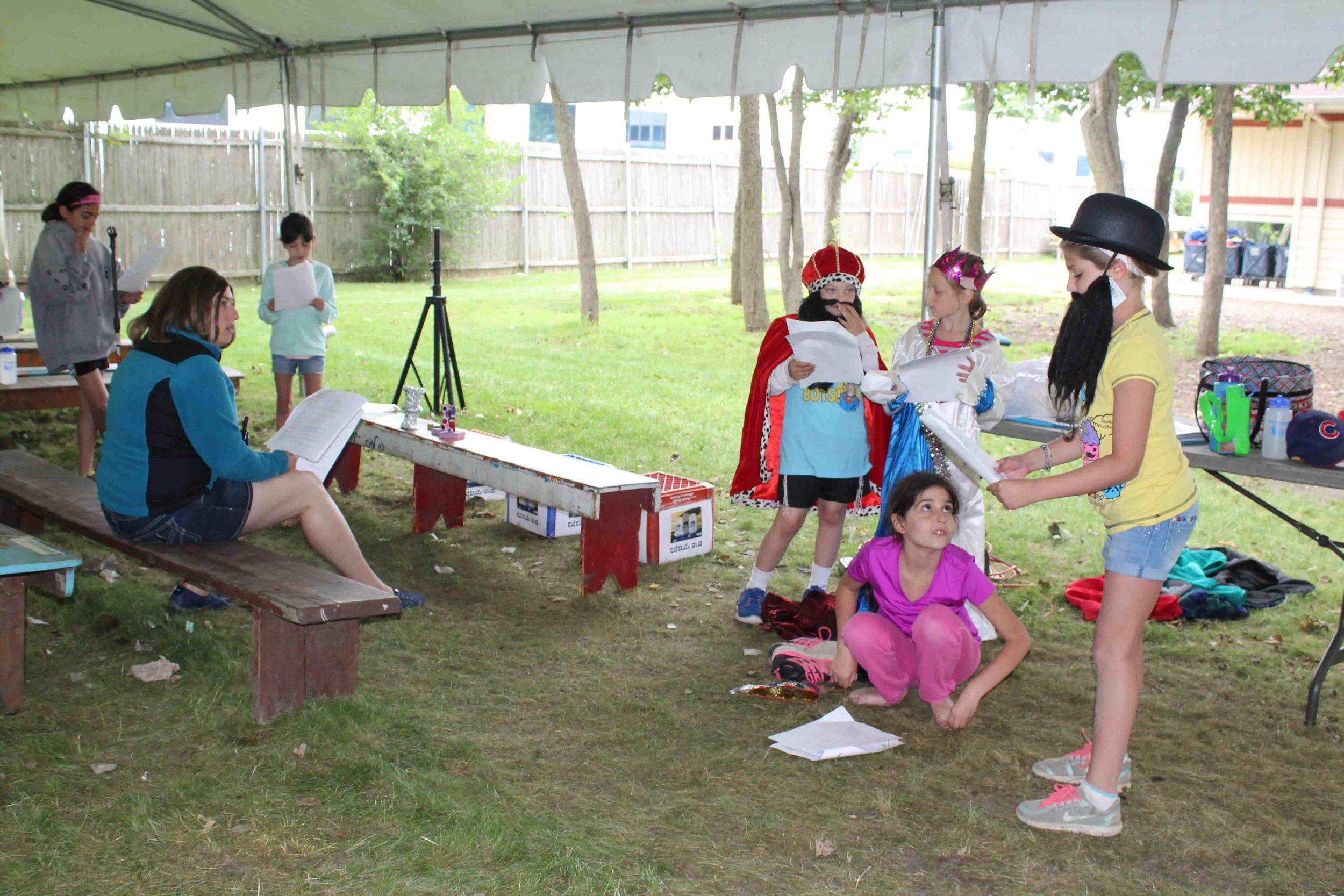 Campers play classic improvisation games, work with puppets, and learn to use movement, language, and facial expressions to convey a story. We marvel as chanichim (campers) build self-confidence, use their creativity, and explore the wonderful world of imagination.
Every day after lunch in our chadar ochel (dining room), campers sing their hearts out! From their favorite Jewish and Israeli camp songs, to new tunes taught by our talented staff, campers enjoy a variety of musical treats.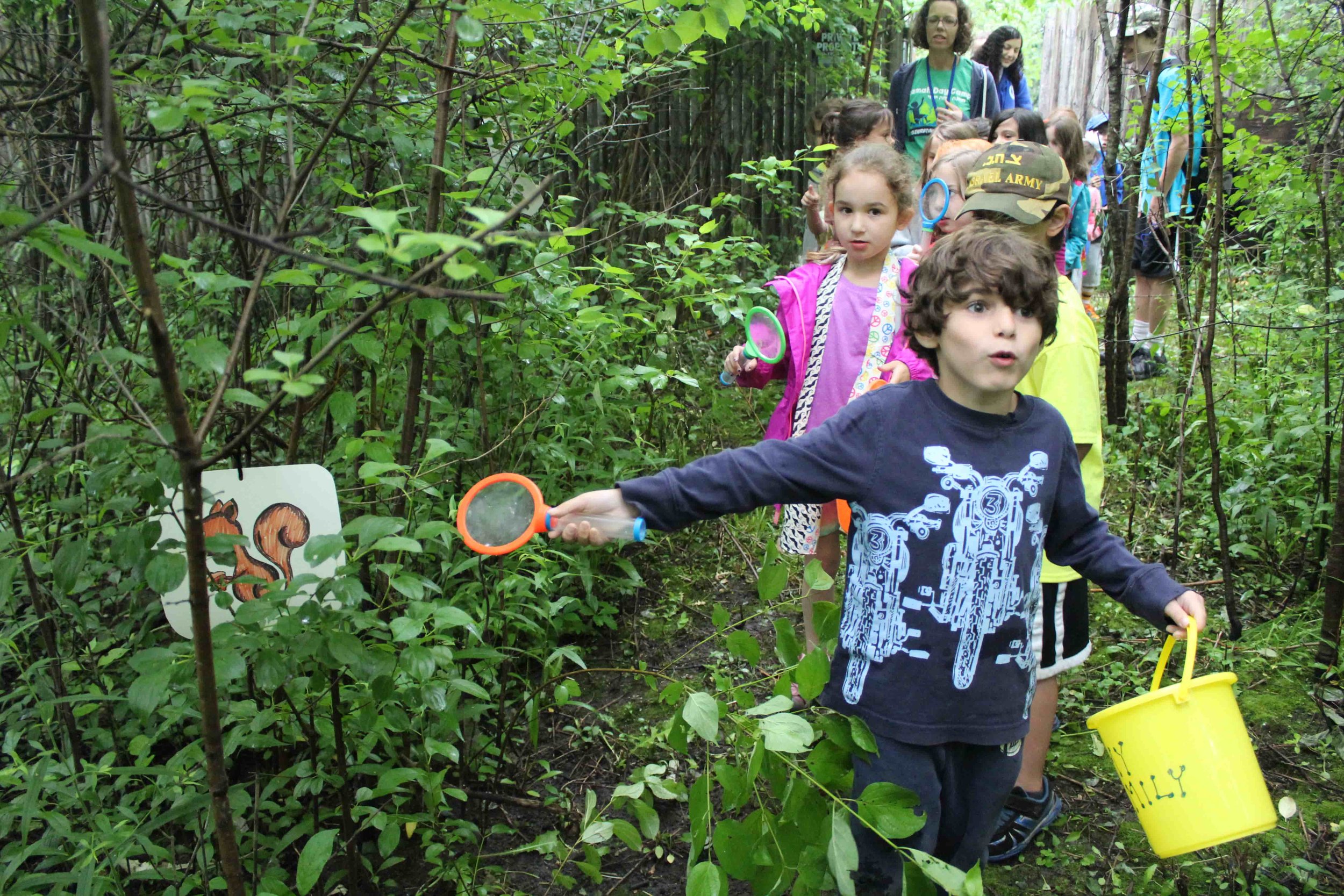 What better way to connect with nature than to experience it first hand? Whether hiking through our beautiful "secret" prairie, helping to beautify our camp, playing nature games, or creating nature-inspired crafts, each camper has an opportunity to connect with nature in his or her own way.
חוגים / Specialty Clinics
Campers in 3rd -6th grade choose from a variety of chugim that meet three days a week for two week session rotations. Choices include: rocketry, pottery, archery, soccer, basketball, tennis, baseball, drama, dance, science, strategic games and more.
ימים מיוחדים / Special Days
Purim in July? A camel on the kikar (field)? Olympic Games? You never know what might happen on Yom Meyuchad at Ramah Day Camp. Every Wednesday the entire camp enjoys a themed day filled with games, art, sports, and endless fun and surprises. Extended free swim and special entertainment fill the afternoon. A seasoned Ramah-nik never misses a Wednesday!